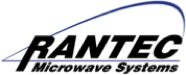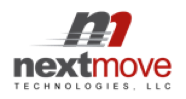 Manufacturer's Representatives for:
Click company logos to be directed to their website
Cantada, Inc. designs and manufacturers the Constellation L-Band Downlink Module which integrates a high gain broadband distribution amplifier, LNB power insertion and 10MHz reference clock into a single module. The Constellation Downlink Module plugs into its chassis that provides full redundant hot swappable DC power, reference clock and remote monitoring.
Microwave Speciality Company designs and manufactures antennas from 100MHz to 50GHz.  MSC's products include commercial off-the-shelf, custom and military designs. Over 3,000 different antenna designs have been manufactured since the company was founded in 1969.
Rantec Microwave Systems, Inc. - Specializes in Microwave Antennas for Defense and Wireless Communications. For over 60 years Rantec has delivered full mil-spec and commercial antennas to a broad array of antenna requirements including: Missile Guidance and Detection; Satellite and Satcom; Radar/SAR; TACAN; Intelligence, Surveillance & Recon.
Nextmove Technologies, LLC manufactures rugged, rapid deploy 
solutions for auto antenna orientation and tracking. The markets that
utilize these products are the military, oil & gas, microwave, cellular, emergency response, broadcast, and ship-to-shore communications.