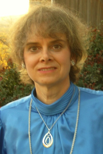 G-Energy LLC has been in business for over ten years representing manufacturers wanting to sell to the federal government and surrounding mid-atlantic region. We specialize in satellite communication, spectrum and signal monitoring equipment, fiber optic cable connectivity and HDPE micro duct.
Experience

We have extensive practical experience selling and presenting a broad range of communication products into the DOD, Intelligence and civilian agencies and government prime contractors in the greater Washington, DC area. Our goal is to professionally represent manufacturers and establish long term contacts within the market we serve.
Fred Hawker, President and Technical Sales Engineer, has over 35 years experience selling in the Federal government market and contractors. His career has included air blown fiber, fiber optic cabling, satellite communications, test, instrument and measurement equipment, IT and UPS markets. Fred's engineering experience included wind tunnel testing, high speed surface effect ships, damage assessment on the cruise missile and numerous military uninterruptible power supply projects.
Alice Yeager, Marketing and Communications Director, has over 30 years experience as a communications arts professional, trainer, educator and sales consultant.  She manages our sales contacts, client relations and promotions.  Alice also provides support for our technical product sales, engineering, government proposal development and management consulting services. 
Steve Crall, Senior Proposal Manager, has over 20 years experience overseeing proposal development for Federal, state, county and local bids. Steve's skills include development and oversight of all stages of a proposal from the beginning stages of document preparation through the contract award implementation and managed support. Each proposal is written per RFP instructions and managed to ensure compliance with infrastructure framework to meet all required documentation, major milestones, reviews, production and delivery dates.